Unomaly Joins Forces With LogicMonitor to Improve Observability for End Users, Deliver Insight and Intelligently Drive Action
Happy New Year! We're starting 2020 with some exciting news. We are pleased to announce that as of today, Unomaly has become part of LogicMonitor, the leading global provider of infrastructure monitoring and intelligence across both on-premise and cloud.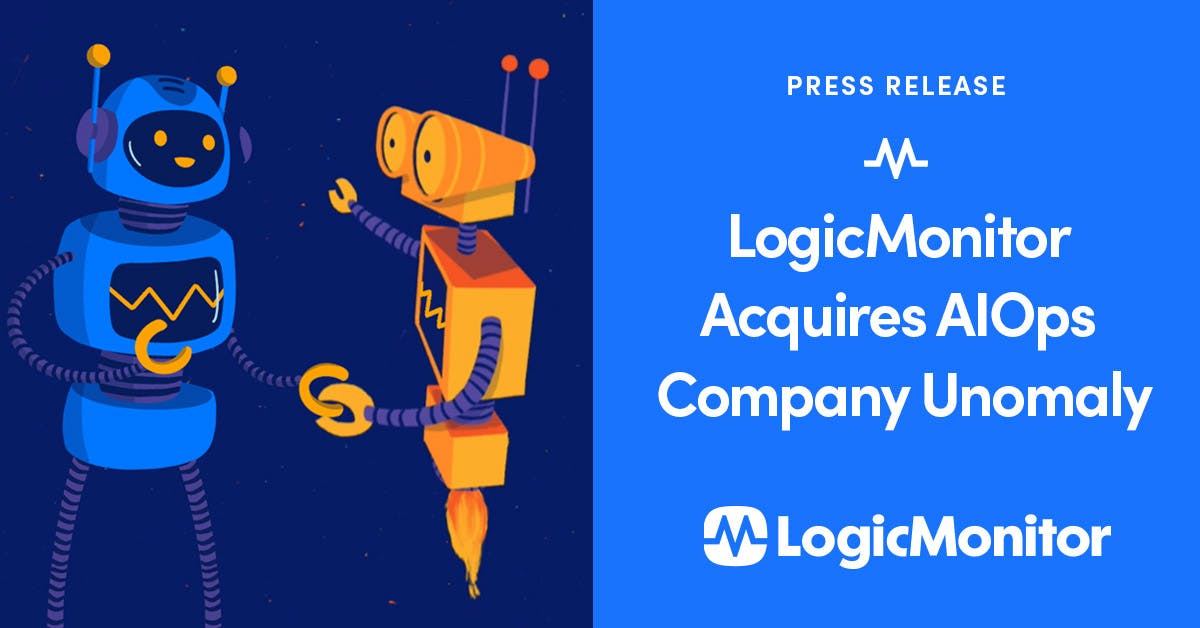 At Unomaly, we have always remained true to our original mission to bring a new, smarter approach to monitoring all types of software systems – from data centers, to cars to software containers. We have focused on doing this by algorithmically analyzing the vast volumes of log data that systems produce while running. We have grown through fantastic customer success and service -- thanks to our wonderful teams and customers. And today marks the start of a new era for our company.
Today's acquisition brings the Unomaly team and technology into LogicMonitor. Our technology will now be used to accelerate LogicMonitor's AIOps roadmap, without departing from our commitment to help end users gain valuable insights that can be trusted to drive action. Ultimately, we are here to ensure that your IT Operations and DevOps teams continue to deliver digital business value no matter the complexity of the underlying technology.
Marrying logs and metrics has always been on our minds and on our customers' wish lists. Joining forces brings us one step closer to both companies' shared goal of providing holistic IT infrastructure intelligence for the modern enterprise. Through 2020 LogicMonitor will integrate Unomaly's solution into the LogicMonitor platform.
We are very excited about the journey ahead! We also understand this news may bring up questions, so please don't hesitate to reach out to your Customer Success Manager if you would like to learn about more specifics related to this acquisition. You can access the official press release on LogicMonitor's website here.
Looking forward to this next step of our journey,
Johan Gustafsson, Co-founder and CEO of Unomaly and Göran Sandahl, Co-founder and CTO of Unomaly