New Plugin: Create Unomaly Alerts in OpsGenie
Creating alerts is a great way to make sure you don't miss anything in Unomaly. While Slack and email are our most popular methods, we are always experimenting with new ways to integrate with the tools you prefer.
Our new OpsGenie plugin for Unomaly will help users of both products stay on top of their anomalies.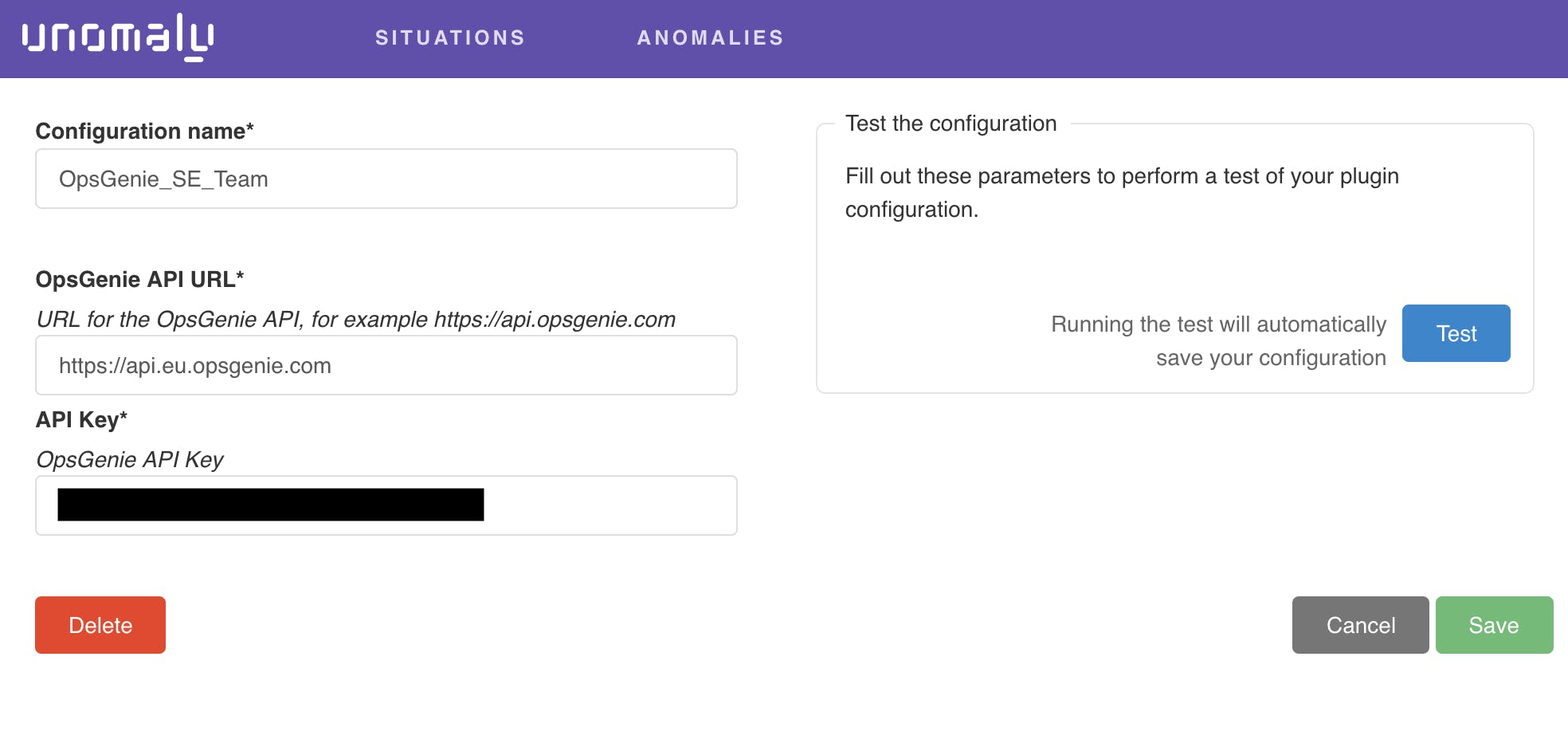 Check out our repository on GitHub and see instructions for how to install and configure the OpsGenie plugin. Or to view all of our integrations and plugins visit our documentation.