Designing Exclusion Functionality into the Existing Filter Bar
Our core focus is to make sure our product provides valuable insight about your infrastructure. One of our most prominent features, the filter bar, enables you to search your logs, provides suggestions and helps you filter and dig deeper into the most interesting data.

To make improvements to our product, our development team worked closely with a customer to help them improve performance and find the signal in the noise. In this process, we came to a realization. By using the filter bar, it is easy to find value when you know exactly what you are looking for and drill down to learn more. However, what about cases when the user does not know what they are looking for? How can they find the signal when there is clutter hiding it?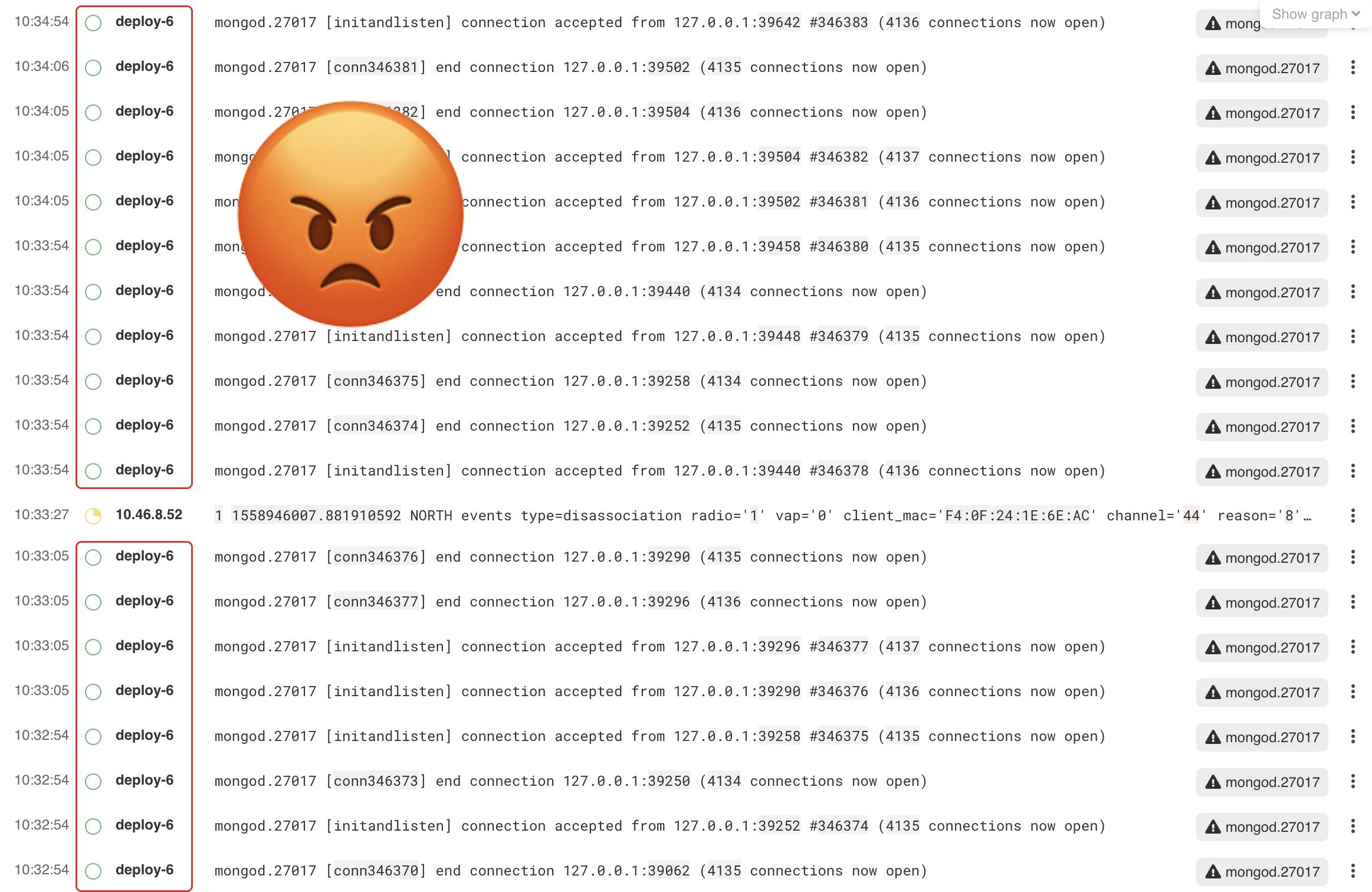 Anomaly page of Unomaly cluttered by a known that is repetitively being detected in deploy-6. I have already acted on it so I don't want to see it anymore.
We conducted a cost-benefit analysis for adding exclude functionality in the filter bar. This would allow users to remove the things that they don't care about from their view.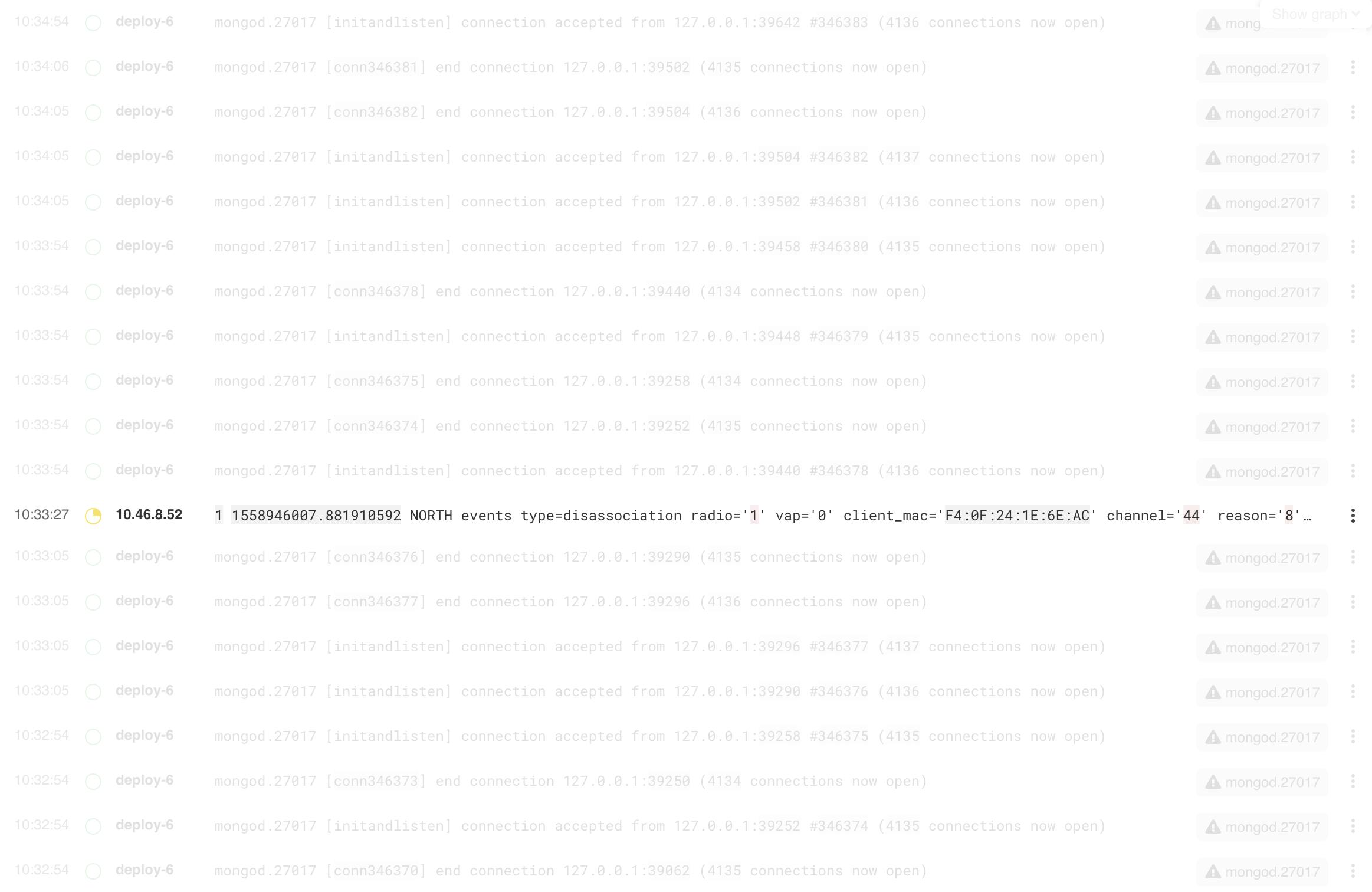 I would be able to hide that known! Finding data by excluding rather than including.
Designing to exclude:
We began our process by reviewing the current functionality and design of our filter bar. Our goal was to add the exclude functionality without changing the existing user experience.
The prototypes we developed for this new feature focused on two aspects- Which of the options allow the user to understand that exclude is availability and what terminology would make the most sense. These prototypes were then shared internally for feedback.
option.1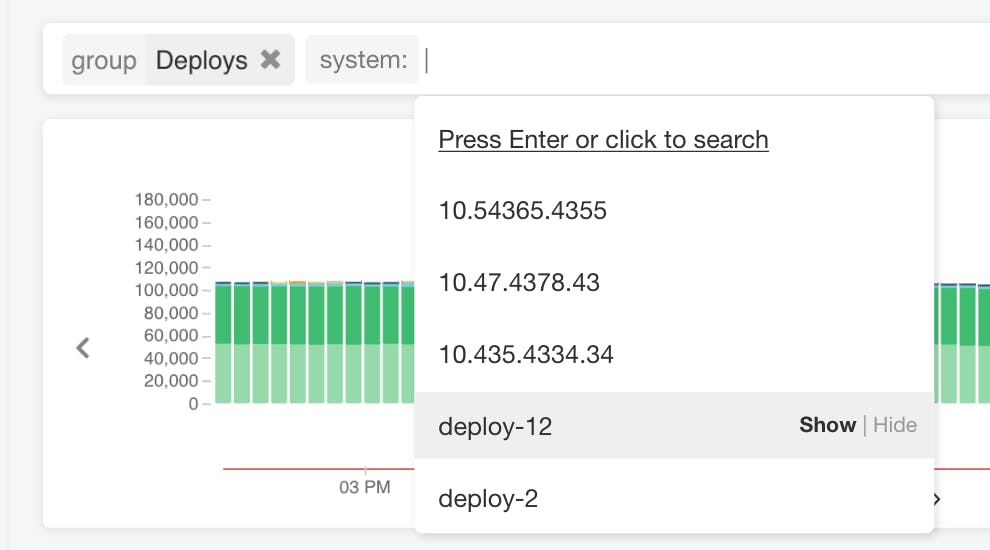 option. 2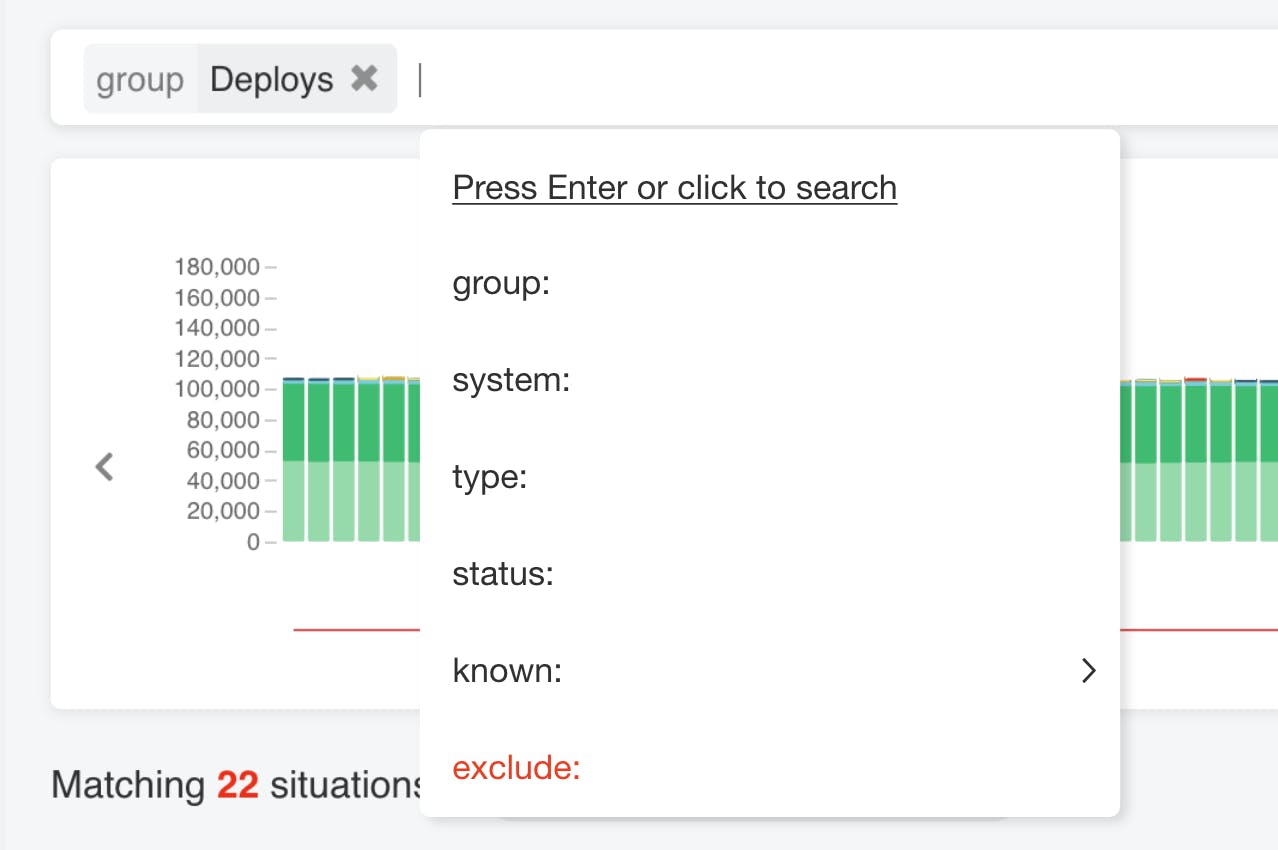 After feedback and testing sessions, we decided on the option that we believed to be more intuitive. Once we selected a design, we built a quick version 1 to go through more testing. With some debate on wording (we considered using 'not' or '!='), we decided to move forward with 'exclude'. When the feedback that we got stopped focusing on functionality and started nitpicking on minor things like border colors, we felt certain that at least the core function was ready to see the outside world.
Following our decisions, one of our front-end engineers, Chris, implemented the exclude functionality and within a few days we were using it internally and able to exclude all the conditions that could be included! We also implemented a keyboard shortcut (-) that users can type to directly trigger exclude search.
Exclude as it is today: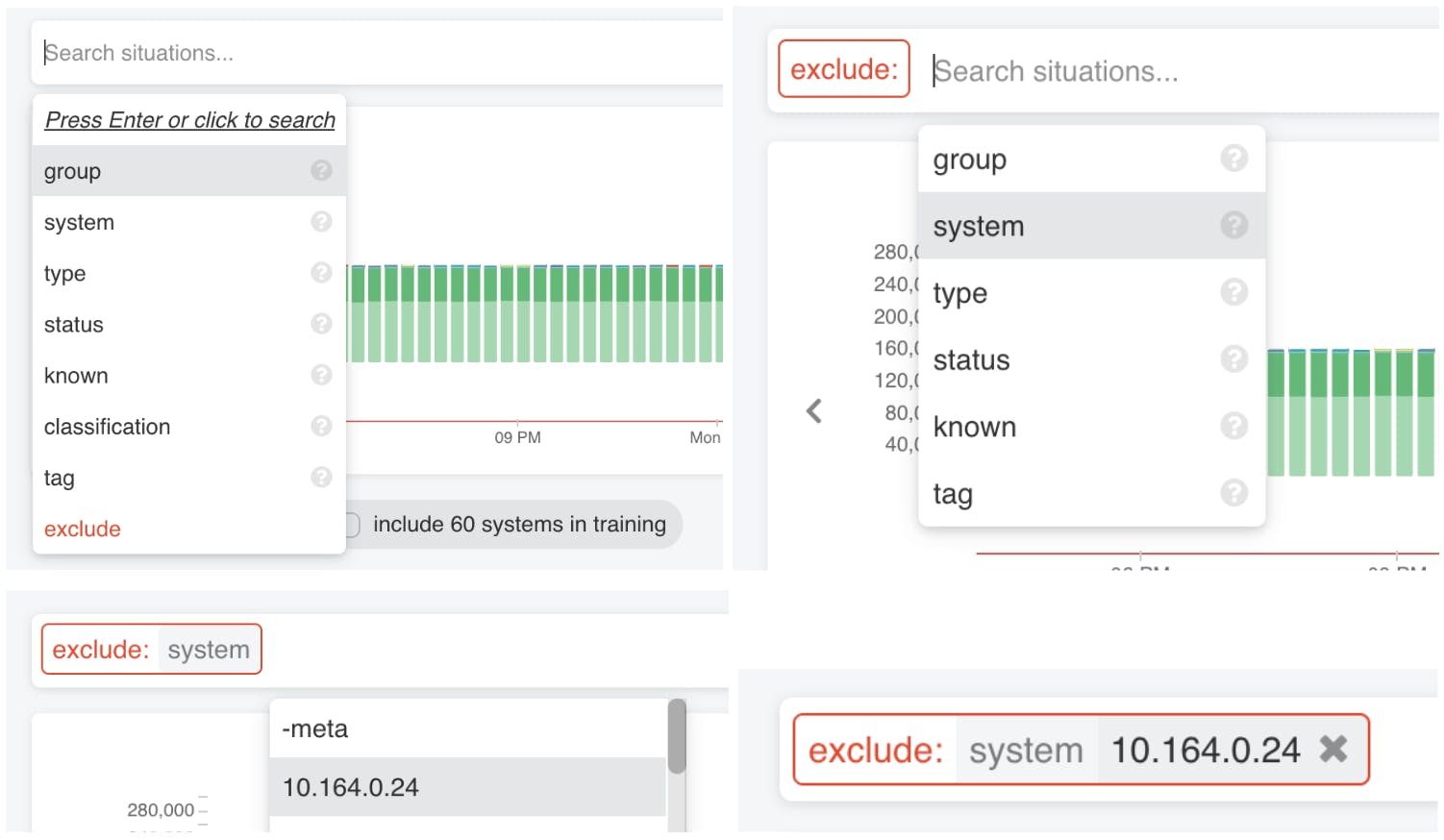 We are excited to announce that this feature is released in the product. Check out our release notes for a breakdown of all of our latest features. We welcome feedback and would love to hear from you if you have any!